Welcome to Rieger Farms Armstrong, BC
We're a diverse family farm, and passionate about producing for over 25 years high-quality Free Range Eggs and Free Run Eggs, and understand that our core farming principles make our
Award-winning Rieger Eggs
very special. Rieger Farms in operated since 1982 by the Rieger family, raising different farm animals like beef cows, chickens, and one-time horses too. Today, they concentrate just on layers.
Rieger Farms is locally owned and operated by Guenter & Regina Rieger.
Rieger Farms is very proud to be your
local food supplier for fresh brown and white eggs.
White and Brown Free Range Eggs.
Sustainability, Quality, and Accountability are three things that guide us every day at Rieger Farms. We are committed to providing the best quality of life for our hens.
As a registered egg producer with
BC Egg, we are dedicated to offering eggs of consistently high quality, nutrition, and safety.
Rieger Farms, also a research farm, over 40 years pesticide-free located in the North Okanagan near the City of Armstrong, British Columbia, Canada, in the Township of Spallumcheen.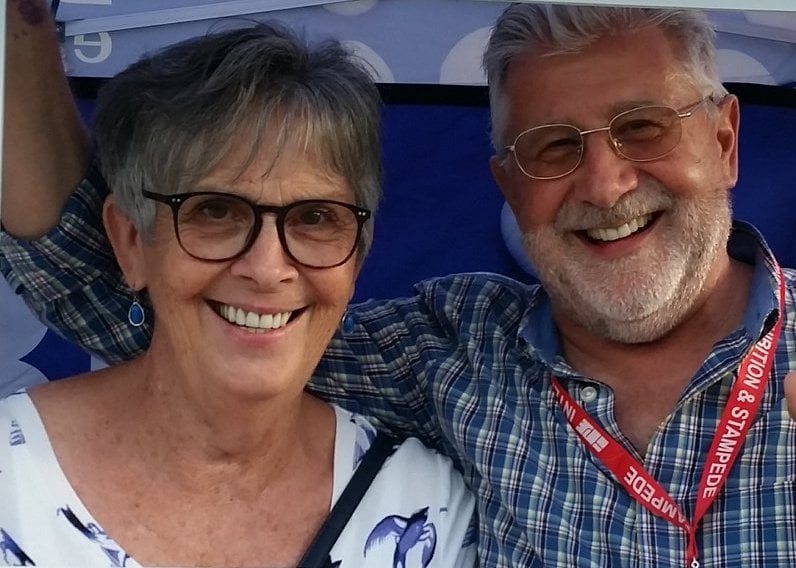 The first home on Rieger Farms was built in 1886. Later, in 1892 a well-known stone mansion has built the mansion on the farm. Not many houses at that time had a full basement. In 1992 the
Township of Spallumcheen
with over 64,000 acres, surrounding the city of Armstrong, celebrated its Centennial, during which time
Guenter Rieger served as mayor
for the Township of Spallumcheen.
Free Range hens at Rieger Farms
Thank you for making Rieger Eggs your daily choice