EGGS SAFETY at Rieger Farms
Grade requirements are set for eggs to protect the consuming public from undue risk. In grading eggs, the factors of interior quality, weight, cleanliness, and shell construction are considered. These factors are related to safety, wholesomeness, and quality. Eggs are graded in a registered egg station to ensure they are handled and packed in a sanitary environment. Read more......
Regulations in place to protect consumers require that grading stations that are graded as Canada A (consumer-grade eggs) must be clean and free of leaks, cracks, or other defects that could present food safety problems.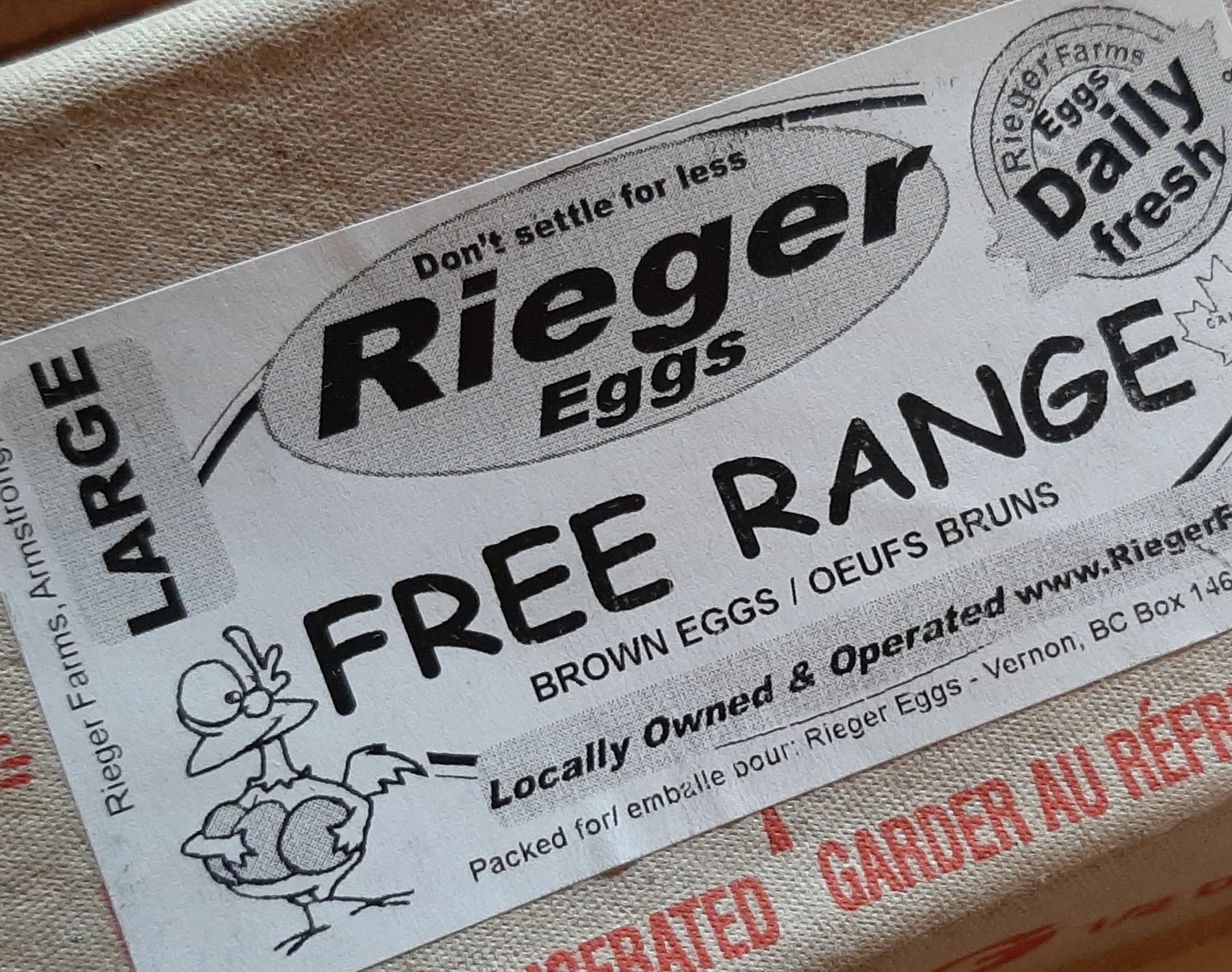 Storage, handling, and cooking of eggs.
Keep refrigerated t 1-8 Celsius (33-46 F)
Store away from strong odors. Rotate first in / first out.
Handling
* Wash hands
* use only clean uncracked eggs
* Use clean, sanitized utensils and equipment.

Preparation
* Cook eggs thoroughly
* Hold cold egg dishes below 5 Celsius (40 F)
*Never leave egg dishes at room temperature for more than 1 hour. (including preparation and service)
Safety tips to store or sell eggs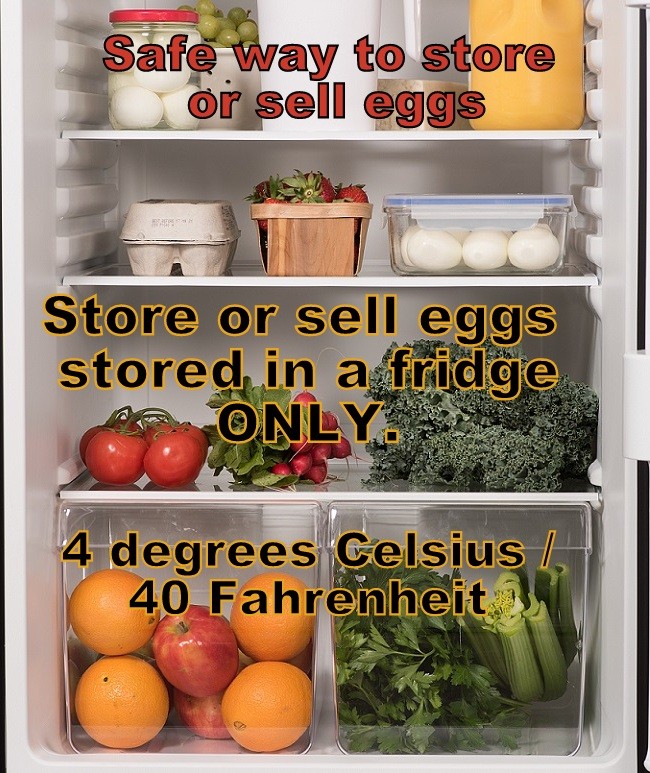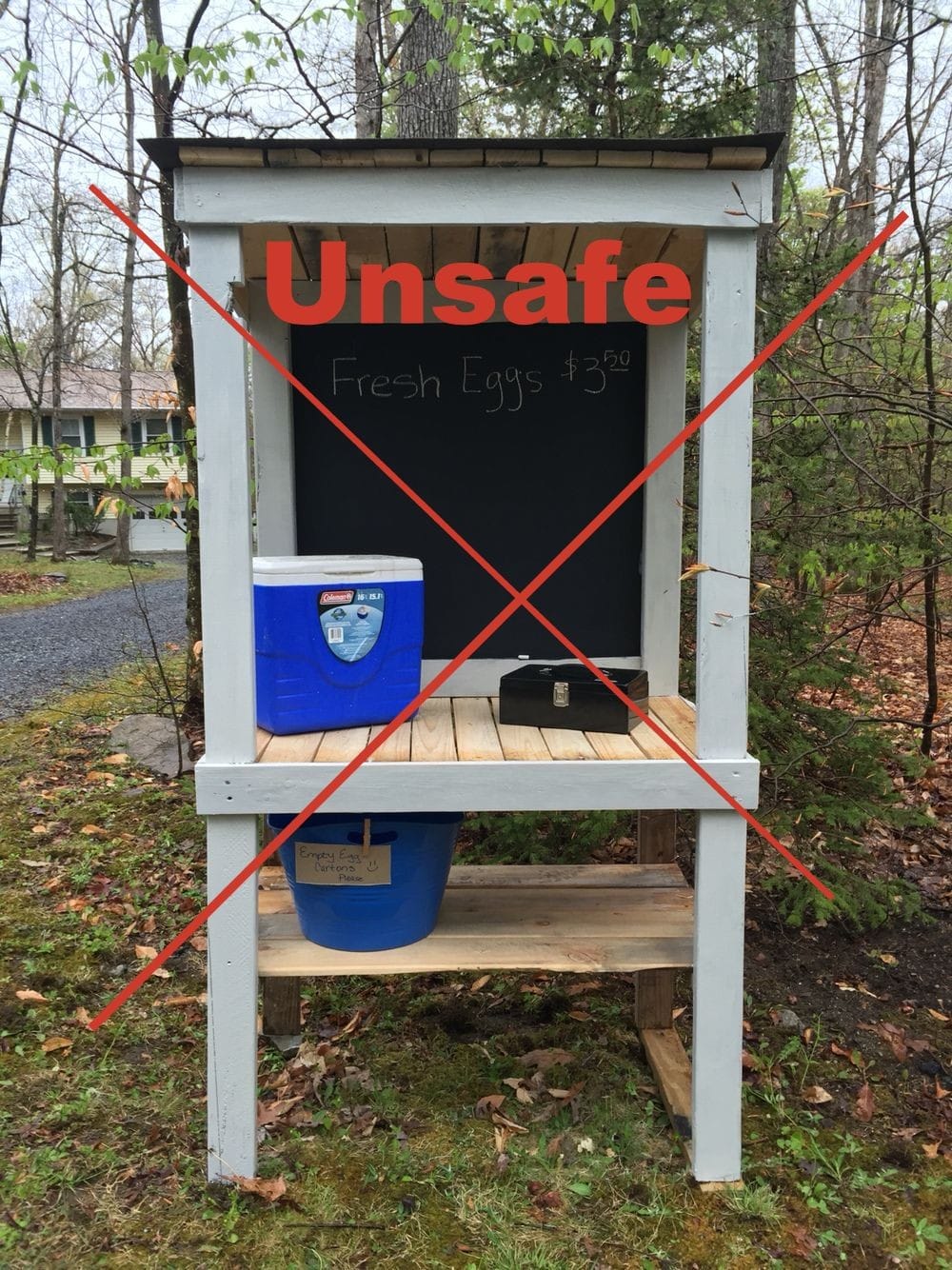 Rieger Farms
632 Otter Lake Road
Armstrong, BC V0E 1B5
info@riegerfarms.com
www.RiegerFarms.com
250 546 6059
Copyright ©, 1989-2022 Rieger Farms